A KW Experiment: Knocking Down Walls
What happens when you stick thought leaders and entrepreneurs from Wilfrid Laurier University, University of Waterloo and Conestoga College in the same room?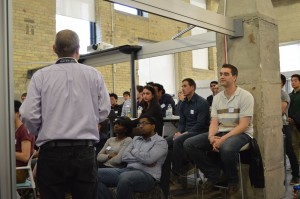 Kitchener-Waterloo is arguably the best place to start a business in Canada.  With 3 paramount post-secondary institutions in the city, Kitchener-Waterloo has become widely recognized for it's deep pool of talent from business leaders, engineering talent, and applied marketing expertise.
This talent is great, but how do we reach our potential?  How do we create a sustainable eco-system of talent that feeds off itself and drives our local economy?
Well we got curious and decided to knock down the walls between each institution and experiment.  We hypothesized formally colliding students from each university would be a catalyst for growth.
For the first time, Laurier LaunchPad and the Conestoga College Integrated Marketing & Communications Program partnered to host a networking event with the sole objective to dissolve the silos between the schools and bring the best and brightest together.
Hosted out of the Laurier LaunchPad space at Communitech, Dr. Wayne Chang kicked things off with a workshop on cultivating networking habits of successful entrepreneurs and hi-tech professionals!  An advocate for building eco-system cultures of abundance, Wayne set the tone for the evening: give your network before expecting something in return, focus on meeting interesting people.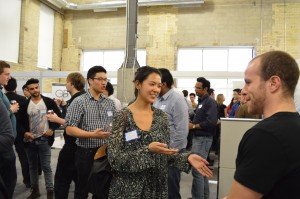 After the ice was broken 80+ participants wasted no time and put Wayne's networking processes into action.  Business cards flew pocket-to-pocket, no shortage of high potential synergies.
Based on the feedback from attendees the event was a huge success and will be the first of many! You can check out some photos from the event here.
We work, study, and play in one of the most exciting cities in the world.  Lets be creative with our circumstances and avoid sameness and mediocrity.  Lets be bold, knock down walls, and create businesses that will inspire lives and be remembered.
Lets #makeithappen.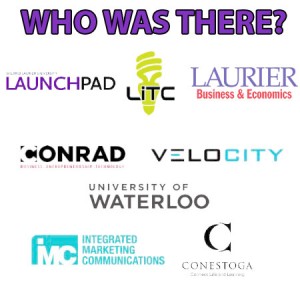 Author: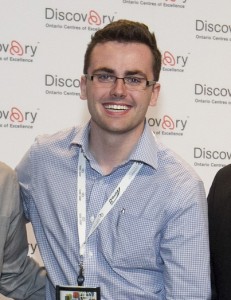 Dave Inglis
Entrepreneurship Community Coordinator