The Benefits of Calling it Quits
Sometimes you just have to call it quits. Take a step back and end it. This statement obviously doesn't apply to just startups but everything in life. Sometimes you've been working on a project for so long and so hard that you forget that you may just be building the perfect boat in the middle of the desert.
I recently called it quits on my startup, Catchr. The decision required a lot of thinking and a lot of weighing pros/cons but eventually I realized that it was time to call it quits.
After a wonderful summer of hard work, many different factors collided and allowed me to have the realization that it was time to wrap up my work. While it is sad to stop something that I put so much time and effort into, I feel better now that I know that if I didn't stop I would be still working on an ultimately doomed project.
In the end I decided that there was too much strong competition and that the market that I was trying to enter was too crowded. I also felt that progress in the startup wasn't happening at the rate at which I was happy with.
Now that I have called it quits I am finally starting to see many more holes in my business model and have realized that working on this project has made me a stronger individual. Working on Catchr has been the single best educational experience I've ever had in my life, and because of that experience many doors have opened and now I have more opportunities than ever before.
In the Laurier LaunchPad we always include a discussion of the lessons we've learnt in our presentations. The lesson learned here is: calling it quits isn't the end of the world, it's just the start of something else.
Author: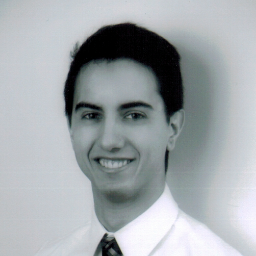 Brett Willemsen
Co-founder of Catchr