Money, Money, Money
With breakout dorm-room successes like Thalmic Labs and BufferBox, entrepreneurship has exponentially spread in popularity especially among the student demographic. In conjunction with the decrease in the amount of capital needed to start a company, it has never been a more perfect time to take the leap of faith. But, in order to get started you need some cash.
In the past few years, the landscape for early-stage financing has dramatically changed with more angel investors, an influx of accelerators and an uproar of disruptive funding platforms like AngelList. From friends and family to super angels to late-stage venture capital firms, you may be an entrepreneur from the Laurier LaunchPad or the VeloCity Garage and are a little confused as how these financiers differ from one another and how you should be spending their dollars. The following will hopefully give you a better idea of the current landscape of financing, what's expected of you as an entrepreneur, and where your company fits.
LOVE-MONEY ROUND
The first round of funding is typically called the love-money round and usually consists of friends, family and government money. The average cheque size ranges from $1 – $100K. The capital will primarily be used to get your company off the ground – start building product, conduct market research, and validate your concept. Your goal for this round of financing is to keep iterating and innovating on your idea until you find product-market fit. In other words, you are trying to build something that solves a problem, someone uses and is willing to pay for at some point. Think of it like an activation and retention exercise.
One of the more disruptive concepts for funding in this stage is crowdfunding platforms such as Kickstarter and indiegogo. These platforms allow any individual to donate a sum of money to support initiatives that they are interested in. It allows you as an entrepreneur to validate and sell your concept to potential customers before exerting large amounts of capital and time for building the project. According to TechCrunch, Thalmic Labs was able to sell over 30,000 preorders on Kickstarter before even sending one MYO out the door.
Sources: AngelList.co, Friends & Family, Government funding, Accelerators, Crowdfunding.
SEED ROUND
The seed round of investment is for early-stage companies who have proved that they have developed a product or service that a customer cares about, comes back to and is willing to pay for. They have validated their product-market fit, have a few customers on-board, and need capital to fund their go-to-market strategy. The average cheque size is about $100K – $1M.
As an entrepreneur, your job is to test different marketing and distribution channels. You should be hammering down your customer acquisition costs and figure out which channels are the most profitable and scalable for your company. A common buzzword used in the space is called growth hacking; analytically-driven, numbers focused marketing with the intention of optimizing the customer funnel and conversion metrics. For those who are familiar with Dave McClure, founder of Silicon Valley accelerator & seed fund 500startups, your focus should be on AARRR (acquisition, activation, retention, referral, revenue). For those unfamiliar, I advise you to check out his presentation on Startup Metrics for Pirates.
One key differentiator from the first round of financing is that the seed round is typically your first intake of institutional capital. If a venture capital fund invests in your company, the general partner who invests is investing on behalf of the firm's limited partners (those who invested in the fund). Therefore, his/her goal is to provide a high return to his/her investors.
As an entrepreneur, it's important that your goals are aligned with your investors expectations. I've heard horror stories where companies raised money from venture firms and the company wanted to exit at a ~$100M valuation. However, the firm would not allow the company to do so because they were going for a home run IPO-type return. In the end, the company failed as the founder's heart wasn't in it to take the company public. The moral is to ensure you have honest discussion with your investors to discuss your exit strategy and return goals.
Sources: AngelList Syndicates, Accelerators, Angel Groups, Micro/Small Cap-VC Funds.
SERIES A, B, C ETC ROUND
Congratulations! You've made it to the next round of funding and beat the controversial "Series A Crunch". Now you're really off to the races. You have a validated product or service, you've figured out the economics of your business and now it's time to grow and scale. The average cheque size in this round ranges from $1M – $10M. This level of capital is predominantly used to maximize your growth and start growing revenue. Your goal at this point should be to position your company to a point of profitability and sustainability.
Sources: late-stage venture capital firms, corporate venture capital.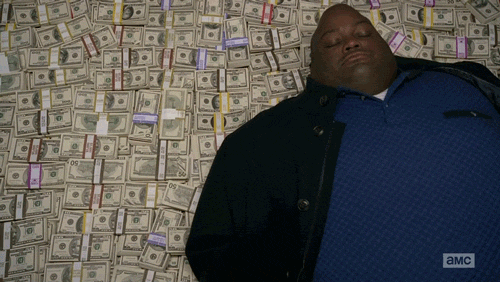 Thanks to Eugene Osei, Alex Lun & Michael Gagliano for reading the early drafts of this post.
Author:
Matthew Magdales
Managing Director, Discovery Series
Nspire Innovation Network