Laurier LaunchPad Startup Concessions Canada is Ready for Lift-Off
So what're your plans for this upcoming summer?  Back to the golf course?  Starting a new co-op placement?  Well what if I said you could travel all across Ontario, attend festivals every weekend, and enjoy a few crepes and waffles along the way?  My thoughts exactly – where do I sign up!  Believe it or not, this dream is a reality for Harrison Swift and Emanuel Katsnelson, and a business venture called Concessions Canada!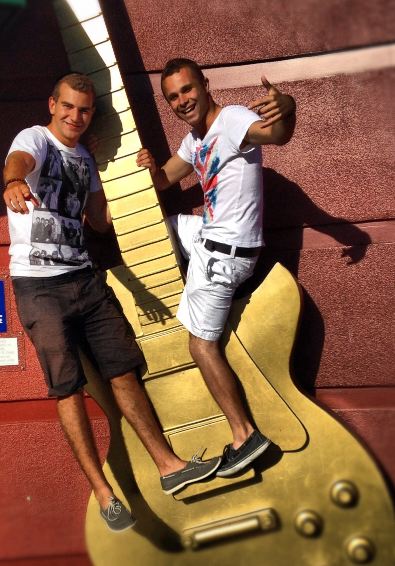 Harrison and Emanuel are the two-man crew who has been grinding to get Concessions Canada up and off the ground! Harrison, a Laurier Alumnus '12 from the Psychology andBusiness program, met Emanuel during University while studying Industry Organizational Psychology at the University of Waterloo.  Right from the get go the common denominator for Harrison and Emanuel was the passion for being their own boss – entrepreneurs by trade.
Avoiding the traditional bricks and mortar, Concessions Canada is a mobile crepe and waffle business specializing in special event and street permit acquisition! You should be warned though – this isn't your average festival trailer.  Focused on customer experience Concessions Canada has custom built their trailers to deliver a 21st century crepe and waffle experience that will have you coming back for more.
After Harrison's first year at University he started a party promotions company which employed high school students across the province to organize and execute celebratory graduation events! After earning more than any job he has worked before, being his own boss, and having control over his financial future, Harrison realized there was no going back. It wasn't until a summer job down in California where Harrison and Emanuel gave birth to their brain child – Concessions Canada.
After sketching out their business venture, the Concessions Canada team went to work for the summer at a door-to-door marketing company in California to raise capital to finance the first Concessions Canada trailer. In hindsight, as crazy and difficult as it was, the team turned down post grad offers from fortune 500's such as General Mills, TELUS, and opportunities in commercial real estate to move out west.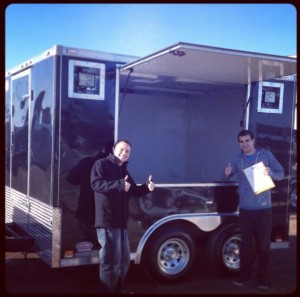 After spending the last 4 months in the Laurier LaunchPad program, 2013 is looking like a great year for Concessions Canada!  Every weekend from May-November 2013 is already booked in venues ranging from Ribfests to Jazz fests in the GTA and as far out as Thunder Bay.  With their first trailer recently purchased, Concessions Canada is ready to take off from the Laurier LaunchPad.
"The Laurier LaunchPad provides an exceptional amount of resources to help sharpen new venture ideas from concept to where we are today!  The opportunity to work out of such a professional eco-system surrounded by like-minded professionals keeps us working at full speed" – Harrison Swift, Laurier Alumnus '12
These are two hungry entrepreneurs, but not just for crepes and waffles.  With their sights already on the horizon Harrison and Emanuel plan to grow the food brand portfolio.  Harrison and Emanuel will be launching Concessions Canada Retail in Shenzen, China in 2014, and Concessions America in 2015!  Concessions Canada is dedicated to encouraging youth leadership and entrepreneurship with hopes by 2018 to franchise their business, similar to the model of College Pro Painters, to help others build their own businesses!
Before wrapping up we asked what they attributed to their success so far. Harrison and Emanuel had a pretty straight forward answer, "Surround yourself with great people who have experience in your industry and maintain a sharp focus on your vision."
The Concessions Canada team also left one piece of advice for any aspiring entrepreneur – "Always have a plan B, C…and D.  When starting a business you should always expect the unexpected and be prepared to problem solve – a quality any entrepreneur must have".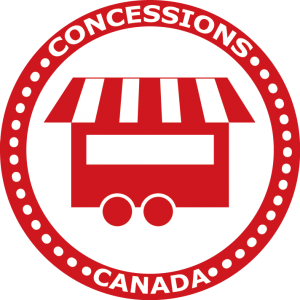 Check out the Concessions Canada team online!
Email:  info@concessionscanada.ca
Author: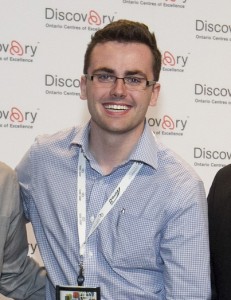 Dave Inglis
Entrepreneurship Community Coordinator
dinglis@wlu.ca