Laurier Alum Shares Why Startups Are A Great Place to Start Your Career
After going coast to coast on a summer broadcasting tour as a team lead event coordinator with YTV, Laurier alum Stephanie Goodman knew she loved marketing, but wasn't really sure how to start her career.  She did however know that she was seeking a big challenge to start her journey.
Although school was a thing of the past, Stephanie wasn't ready to be done learning.  That in mind Stephanie headed to Laurier Career Center to find a really distinctive company to dig her teeth into.
Shortly after, Stephanie joined a Toronto startup, Venture Accelerator Partners in September 2010 – a startup created by two Laurier Alumni, a natural fit.  Venture Accelerator Partners helps new businesses accelerate their B2B sales and marketing initiatives. Stephanie was employee number four, and joined as a sales and marketing representative.
"This was an incredible experience for me right out of school.  As a sales and marketing representative I was helping multiple small and medium sized enterprises build and scale out their B2B sales, marketing, and social media from the ground up!"
After spending 2 years with VAP, Stephanie learned how much she loved video marketing and began to seek a career change.  After returning to the technology hub of Canada, Stephanie soon found herself in a lead marketing role at Vidyard, a local startup helping business turn their videos into powerful marketing tools.
It's obvious Stephanie has caught the startup bug. We connected with her to learn more about why she felt working for a startup fresh out of school was a great option.
It's all hands on deck.
When you work for a startup it is all hands on deck.  Every team member is expected to do heavy lifting and make a difference.  It's always exciting and gives you the opportunity to contribute to everything from setting up the new office, to executing a product launch.
Because of this, things get done quickly, and can change at the flick of a switch.  Gone are the days where you need to submit your ideas to head office for approval.  When you are working beside the decision makers things get done overnight.
There's a learning curve.  You need to be able to think quickly and adapt to constant change.
Coming out of school you often aren't sure exactly what role you'd like to play.  Startups are great for this.  Often the marketing team, finance, sales, and operations are working a mere desk apart, giving you lots of opportunity to learn from different departments.  Because of this you will always be learning and further understanding where you passion and work ethic resides.
You'll also be working with a real mix of talents and backgrounds, giving you the opportunity to network and build unique relationships.  In a large corporation you may never meet the engineers other than trying to find the cream at the coffee station.  Learning how to work with all types of skill sets is an invaluable skill startups help you develop.
It's really cool to get behind something that is growing.
What is better than working closely on a project and witnessing the results of your hard work first hand?  Well choosing to work for a startup will give you this front line experience, that's forsure!
When you get behind something that is growing you aren't just assigned a project, you create them.  Whether it's a task that's been put on the back burner, or a new idea that needs to be done right away – you are often the go to person.
Day to day achievements, like a new sale, are celebrated throughout the office, not just talked about in passing.  And the best part? You are constantly immersed in an atmosphere filled with passionate people who are striving to be bigger and better than they were yesterday.
So if you're not sure what you'd like to do straight out of school, or are looking for a big challenge to bite your teeth in, consider jumping on with a growing startup and make it happen!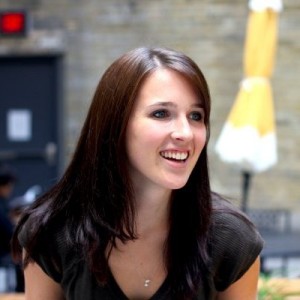 Stephanie Goodman
Author: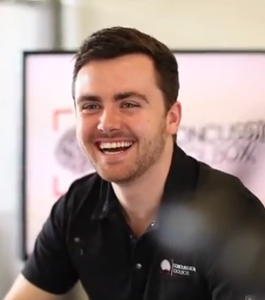 Dave Inglis
Entrepreneurship Community Coordinator