How to Win Your Next Pitch Competition
It seems like this time of year is always paired with a pile of startup pitch competitions.  Whether it's the LaunchPad 50K, OCE Social Enterprise Competition, or the Hyperdrive Demo Day, startups are getting their pitches dialed in to take home cash prizes and raise investments.  With all of this competition, how does a startup cut the noise and stand out?
Pitching is truly an art – so get creative (comedian and Monty Python member John Cleese knows just how to get creative).   There are obviously a few fundamentals you should be checking off, such as the Guy Kawasaki 10/20/30, but let's skip the basics and jump into the thick of things.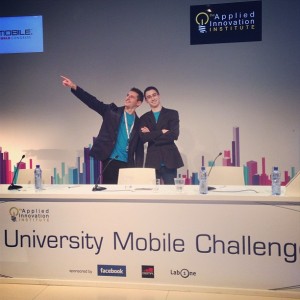 To do this, we reached out to a recent Laurier Alumni, Phil Jacobson, who is quickly becoming recognized as a pitch expert.  Phil is the Co-Founder and President of PumpUp, a mobile workout coach designed to fit your life.
Since graduating Laurier in 2012, Phil has been on an absolute pitch streak, winning the Velocity Venture Fund, gaining acceptance into the Communitech Hyperdrive Accelerator, and placing 2nd at the World Mobile Congress 2013 – beating out startup teams from Harvard and Oxford University.
During his experiences on the battlefield, Phil has recognized some secrets to making a pitch stand out amongst the rest.
Take every opportunity to practice your pitch in front of people, not your bathroom mirror.
Let's be honest.  Your mirror won't tell you when your pitch needs work.  If you want your pitch to stand out, you have to practice your pitch everyday, and at every opportunity available.  We're talking hundreds of times, not ten or twenty.  Try to consciously practice in front of a diverse group of people.  Feedback from a variety of perspectives will pay off dividends.
Don't forget your grandmother.  If she doesn't understand it, you've got some work to do.
Do your homework.  Know your audience.
Don't waste your time and just show up with a generic pitch deck.  If you know who the judges or investors are, do your research.  If you clearly understand your audience this allows you to make small amendments to the way you deliver your presentation.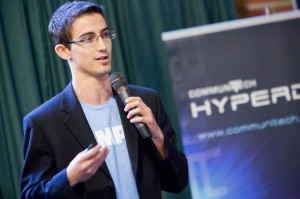 Great pitches deliver consistent content in context specifically tailored to an audience.  Build a great pitch.
Connect through emotion.
The opportunity to pitch a business gives you anywhere from 2-10 minutes.  This is not a lot of time to clearly communicate the problem, solution, business model and how you'll make it happen – let alone pull on heart strings.
Driving home an emotional bind to your business is truly the secret to coming out on top.  Leave everyone clearly understanding how your business improves the lives of the masses.
By the way, you can't do this if you're using a power point as your cue cards.  Connecting with your audience emotionally requires full engagement; eye contact, focused body language and full commitment.
Good luck to those of you pitching in the near future – #makeithappen. If you're looking for help or advice on your pitch, you can reach Phil on Twitter at @phil_jacobson. He'd be happy to lend a hand.
Author: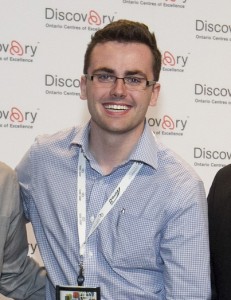 Dave Inglis
Entrepreneurship Community Coordinator