How a Laurier Entrepreneur Uses Music to Build a Bridge and Connect Communities
So you've just moved to a new country with no bearings, little to no understanding of the language, and a passion for music – Now what?
This problem was all to familiar to Laurier music student and entrepreneur Yesung Cho, who immigrated to Canada from South Korea and realized there wasn't a single recording label catering to Asian-Canadians.  While studying Music at Laurier, Yesung realized he had two options: 1) to become accustomed with the mainstream record labels or 2) to create the first Asian-Canadian record label for fellow musicians in the same boat.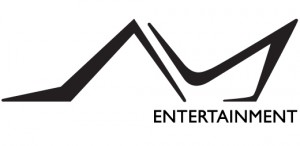 Witnessing this niche market grow right before his eyes the decision was easy – Audacious Youth Entertainment was born.  This is not your average record label looking to launch the next Gangnam Style.  AY Entertainment sets itself apart by focusing on community, collaboration, and creativity. It aims to produce music and music videos that are focused on delivering positive and encouraging messages while keeping a high integrity in music and dance. One of the goals of AY Entertainment is to help build the bridge between the Asian and Canadian music entertainment cultures.
"From the teachings through the Faculty of Music, with a special thanks to Dr. Jessica Kun and Dr. Lee Willingham, I now appreciate music from a higher musicianship point of view, and learnt the importance of continuously educating and fostering musicians to grow out of their creativity. There is still much to learn in the world of music but being educated at Laurier gives me the confidence that I've received the best education and have a great starting point to launch my future careers in music.  Because of this, AY Entertainment is interested in working with musicians of all types – classical to beat-boxers," says Yesung.
Since beginning this endeavor in early 2012, Yesung has learnt that the entrepreneurship path is not an easy one, but a journey that demands resilience and drive.
Attitude matters.
When you're trying to build a community from the ground up, there is no doubt you have to lead by example.  As a leader your attitude is what encourages your community to support your initiative and jump on the bus!
There will always be challenges when starting a new venture, but Yesung realizes the make it happen attitude is what will drive AY Entertainment to the top.
Seek wisdom– mentorship, mentorship, mentorship!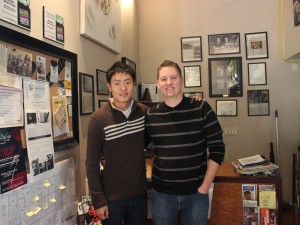 As a young student entrepreneur mistakes are inevitable – but how do you minimize these to grow as efficiently as possible?  Any successful entrepreneur will tell you the importance of connecting with someone who has "been there, done that"!
Yesung knew he had the passion and love for music required to start this community, but it wasn't until he started to connect with Laurier Alumnus Paul Maxwell, Founder of Maxwell Music House, that he discovered the business opportunity behind his vision.
 Become integrated in your local entrepreneurship eco-system
Rather than starting a business in your basement like a stereotypical start-up, become well integrated and take an active role in your community's entrepreneurship eco-system.
Yesung is a poster child for leveraging these opportunities. By becoming a member of the Laurier Innovation & Technology Club, the Laurier Marketing Association, and applying to the C3 Conference, Yesung is building his network and learning valuable skills that will be transferable to any future ventures.
Today Yesung is building AY Entertainment on the ground, having recently recruited his first rosters of 12 artists!  Looking to record some of your own music or interested in bringing your skills to AY Entertainment?  Get connected and reach out to AY Entertainment through Facebook or Twitter today!
Author:

Dave Inglis
Entrepreneurship Community Coordinator
dinglis@wlu.ca