Capturing the Startup "Pixie Dust"
At a team meeting with my client ventureLAB back in February, I declared that I was going to KW to capture some of the "startup pixie dust".  I was referring to the magical feeling I get at the Communitech Hub, seeing ideas burst into companies and consistently colliding with just the right person I needed to meet.  What's happening in Waterloo Region is a shining example of what's possible for a startup community.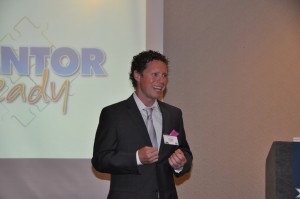 In my third year as a student at Laurier ('99/00), my career focus shifted from becoming a CA to recognizing I was an entrepreneur.  It felt a bit alien at the time, not pursuing one of the "chosen" business and economics professions. I was looking for other students or alumni who were travelling the same path.  I was looking for a culture of entrepreneurship.
What was missing then is showing up in spades now.  Two of my recent trips back to see Brad Feld / The Startup Smackdown and the Hyperdrive's Demo Day, highlighted the platform entrepreneurs have in KW.  Both events showcased an exceptional level of startup talent and excitement in the region; and were a great mix of students and the business community (a line that's becoming increasingly blurry).
Laurier Innovation + Entrepreneurship is a great hub to connect our entrepreneur community together.  If you're running or thinking of launching a business: get involved!  There's lots of "pixie dust" to go around.
Author: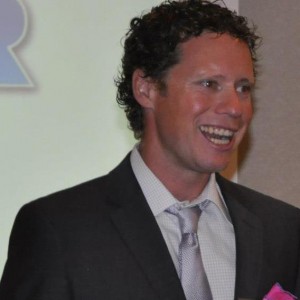 Jeremy O'Krafka
Jeremy O'Krafka is the Founder of MENTORnetwork, supporting entrepreneurs to connect with mentors and shorten the learning curve in their business. MENTORnetwork works with ventureLAB, EO Toronto, The City of Brampton, Georgian College and The Newmarket Chamber of Commerce to support their mentorship programs. At Discovery12, Jeremy produced the Guinness World Record Setting "World's Largest Business Mentoring Event".  His most recent venture MENTORup (Beta) is a next generation "break down the silos" mentor-matching platform (technical visionaries wantedJ).