#30DaysofHappiness has Sparked a Smile Epidemic
It's truly amazing how perspective can change everything.  Laurier student and entrepreneur, Jim Moss, learned this invaluable lesson three years ago. One morning Jim woke up unable to use his lower limbs due to a mysterious neuromuscular disease, quickly ending his professional lacrosse career.  You can only imagine how challenging this would be for your "average joe", let alone a man who has played for Canada's National Field & Indoor Lacrosse team for many years.
Some say that everything happens for a reason.  Although Jim was not able to return to his original level of physicality, this turning point was the start of something new.  The Smile Epidemic.
"I vividly remember one nurse in the morning saying to me, "You better get used to this, Jim".  Then I heard words from the night nurse that changed everything, "Don't you worry sweetheart, you'll be back on your feet in no time." It was the nursing care that made me realize the difference between an optimistic and negative viewpoint, and how impactful this would be on my rehabilitation," says Jim Moss.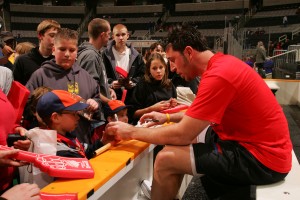 Jim has experienced many injuries before, but never one that took returning to play off the table.
While bedridden, Jim began reading and writing everyday, rediscovering his love for learning in a formalized environment.  Now back on his feet, Jim is studying at Laurier to finish his undergrad honors in Psychology.  Following this Jim will pursue a Masters degree with Dr. Anne Wilson, studying the effects of the Smile Epidemic.
The Smile Epidemic asks users to participate in a #30daysofhappiness where each day they write what made them happy above a smile, take a picture with the smile, and share it through their social media channels such as Facebook or Twitter. By creating this social community Jim hopes to gain a better understanding of how sharing these thoughts through social media enhances the feelings of happiness, gratitude, self-efficacy, social connectedness, and social support.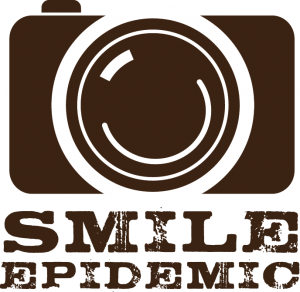 It wasn't until recent that Jim realized the Smile Epidemic had the potential to turn into a startup! By harnessing this opportunity Jim hopes to reach a much larger audience so communities around the world to maximize the benefits of the Smile Epidemic.
This epidemic is spreading like wild fire having reached over 550 cities in 100 countries in the last 3 months.  To support this growth Jim's team has now grown to four professionals with expertise in Positive Psychology, Public Relations and Marketing, and Personal Development.
To make the whole Smile Epidemic process as slick as ice, the Smile Epidemic team is working with Industry Corp to create a mobile application so users can capture and share their daily photos seamlessly.
The next 90 days looks like wild ride for the Smile Epidemic as they solidify their corporate infrastructure, establish revenue streams, continue grant writing, release their mobile application, and solidify Laurier as an early adopter for both their research and product.  Albeit a hectic road ahead, Jim doesn't lose site of his top priority – to be an awesome husband and Dad at all costs!
Have you started your #30daysofhappiness campaign yet? Interested in joining the Smile Epidemic team? Join the Smile Epidemic today at www.thesmileepidemic.com
Get Present, Slow Down, Enjoy What You Have – Jim Moss, Founder of The Smile Epidemic
Author:

Dave Inglis
Entrepreneurship Community Coordinator
dinglis@wlu.ca