2014 PepsiCo Pitch Competition Recap
The PepsiCo Pitch Competition is an annual event that challenges first year students to develop a 2-minute elevator pitch for a new business idea that they're working on in class. All first year BBA students perform their pitch to their lab class and teaching assistant to get a grade, and then two students from each lab advance to the semifinals where they earn bonus marks.
I was lucky enough to get invited to return to my alma mater and judge the semifinal round, alongside other fellow teaching assistants (past and present). Right before we left for our judging rooms, we were reminded of David Chilton's (CBC Dragons' Den, The Wealthy Barber, and competition keynote speaker/co-sponsor's) advice when it comes to pitches and investment:
"Before you get my money, you have to earn my trust.
Before you earn my trust, you have to get my attention."
In such a simple way, this line hones in on 4 important pillars of a pitch (and the corresponding judging criteria):
Structure – A good pitch introduces an idea in an easy-to-follow formula. Key ingredients include an explanation of the problem, the solution to that problem, and what the bizknobs like to call a WIIFM ('What's In It For Me?') statement.
Open/Close – The introduction is your make or break moment to capture a person's attention. Common ways to do this are by asking questions, telling a short anecdotal story, or adding a dramatic flair. A good close ties into the intro in a way that brings the pitch full circle, and also leaves the audience eager to come talk to you about your idea more.
Delivery – This is the public speaking portion of a pitch. We were looking for pitchers who made good use of their volume, intonation, body language, and spoke at an appropriate pace.
Connection – I would argue that this last judging criteria is the most important one and possibly one of the hardest to define. Making eye contact with the person you're pitching to, and making them feel comfortable and as though they can trust you is the surest way to succeed. If you know in advance who any of the judges or investors might be, do your research and tailor your pitch specifically for them.
I mean it when I say that these first year students were extremely impressive in all four of these areas. It truly is a testament to the calibre of students that are entering Laurier's business program, and I am so excited to see what the future has is store.
Congratulations to the 2014 Finalists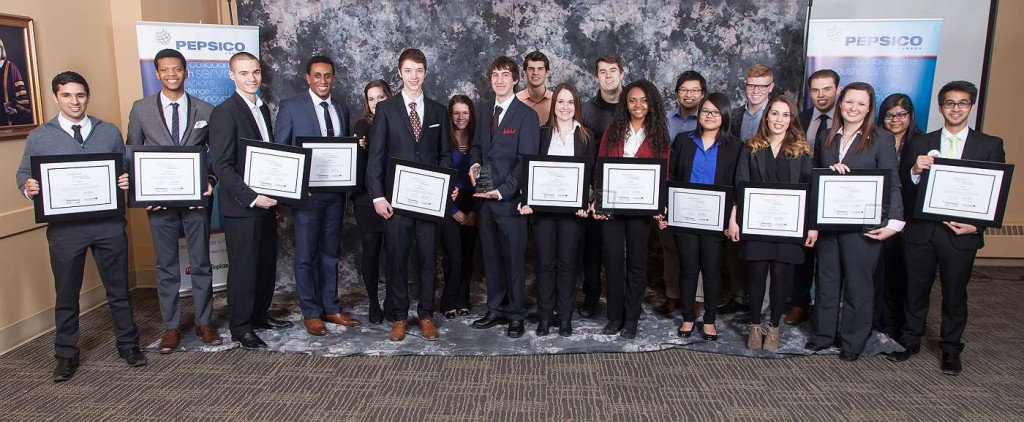 In alphabetical order (not as pictured above), the finalists were: Ali Ahmed, Lucas Cohen, Maya Dobner, Shaiyun Khan, Taylor Kretz, Galina Lee, Marilyn Pellowe, Rafey Sattar, Joshua Simpson, Zach Spence, Wes Thompson, and Winta Yonathan.
These 12 students presented their elevator pitch one last time in front of a jam-packed 1E1 (a huge theatre-style lecture hall) as well as 5 prominent judges:
After a delightful keynote speech by David Chilton (full of lots of hilarious Dragons' Den stories), it was time to hear who the top 3 were:
First Place – Joshua Simpson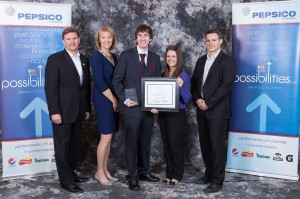 Second Place – Winta Yonathan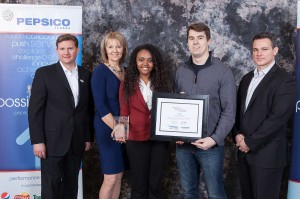 Third Place – Marilyn Pellowe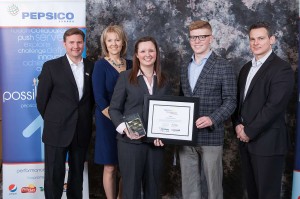 Congratulations to the three of you, but also to all of your classmates – you guys are the reason that Laurier
is
Canada's Best Business School.
Author:

Sarah Rosenquist
Marketing Coordinator at Stryve Group